Help of baseball scorebook app 'Yakyubo T' --- Player Information
*Android App
| | |
| --- | --- |
| (Product) | (Trial) |


You can input Detail player information. Switch the contents with '1','2','3' button upper part of this screen. The red letters shows max letters for each item.

*Concerning Player ID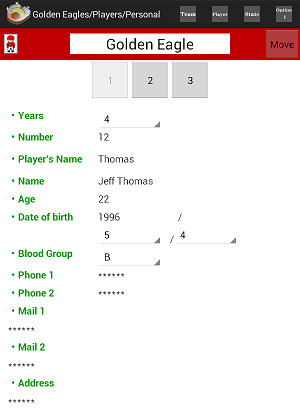 Option Button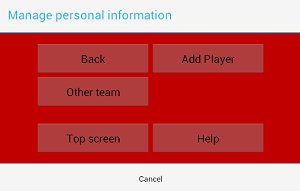 Add Player
Add a new player to the team. His Player ID is the biggest number in the team.
Move Button

Select the player with this buttons. "→" button reveals the player who has next Player ID, "←" button reveals the player who has previous Player ID, and "10→","←10" button add or decrease the Player ID. And you can input number and push 'Show' button, then the player who has the Player ID reveals.




Personal Information



Person




*1・・・Years of experience
*2・・・Player's Name must set a unique name in the team. Same Player's Name isn't allowed in a team. And you can't input Player's Name to retired player. There are forbidden characters for Player's Name.





Phone,Mail,Address aren't showed on Free web service Yakyubo Net.


Physical,Ability




You can freely input staff post at * part. 'Unity' button makes * part of all players among the team same letters.


Stats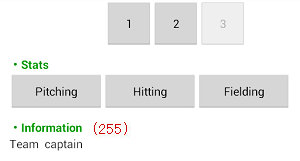 Total Personal Stats,Personal information


1.Team / 3.Team Stats / 4.Stats / 5.Personal Stats / 6.Total season



Top / Input Game / League / Team Data / Data Set / Yakyubo Net / Easy Operate